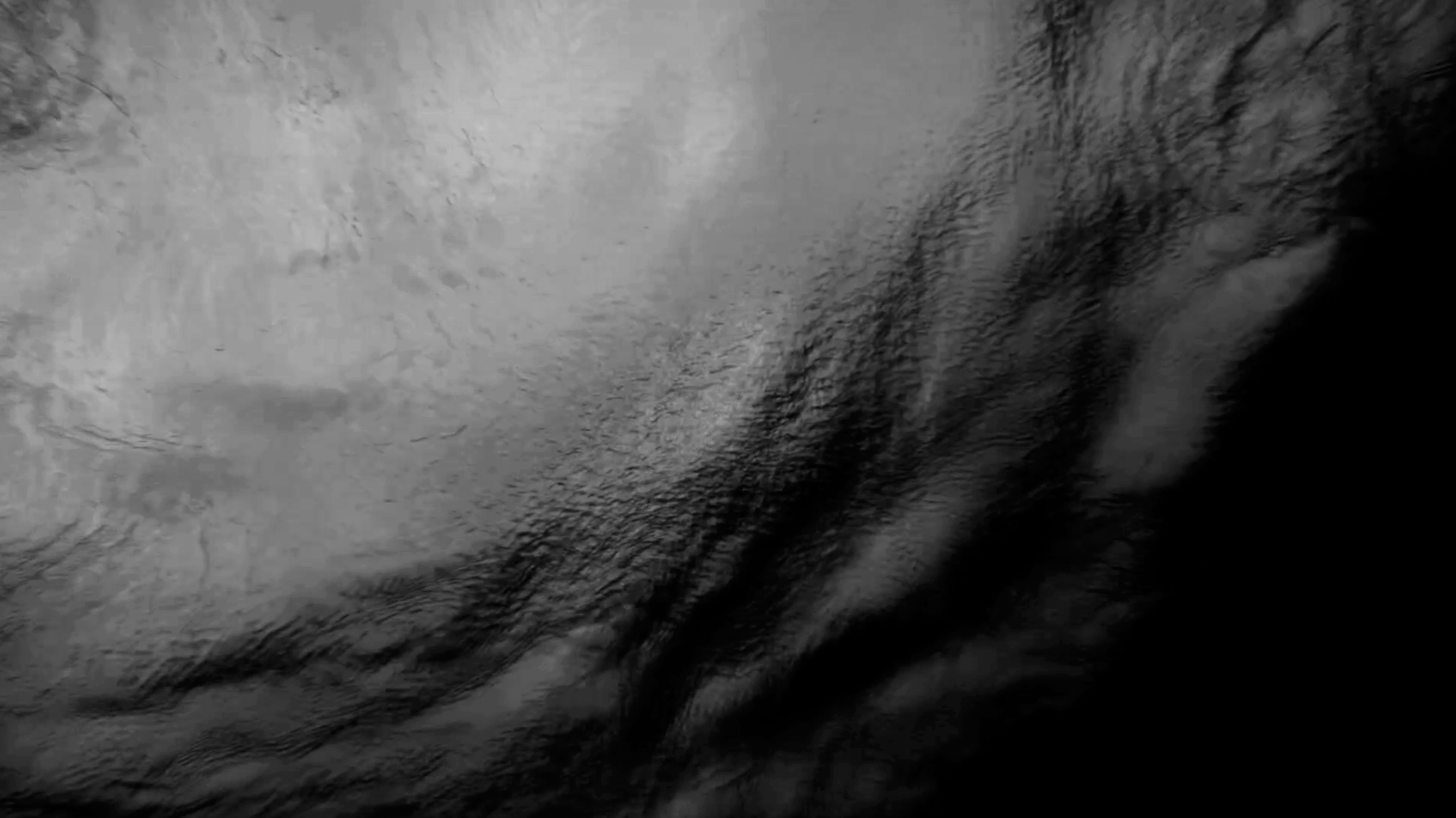 | Jan 22 – Feb 7 |
Sub surface is a progression from works based on the Mars mission to retrieve images from the depths of space for visual consideration, to retrieving stimulus from the uncharted oceanic depth.The video is altered footage describing sequential movement of the oceans surface taken from approximately 15metres below sea level from the depths of Bass Straight (Recorded with the aid of scuba diving equipment, boat and an assistant). The drawings are a reinterpretation of the footage that considers a variation of frozen recorded moments.
Simon Finn's artworks are an exploration of temporal representations and the variable syntheses between artist, environment and technology. The works investigate the boundaries of sight and scientific visualisation as a way of de-centring the human in networks of artistic production.
Simon recently completed a Masters of Fine Art by research at the Victorian College of the Arts and studied Electronic Design and Interactive Media at Swinburne University. He has also studied at the Royal Melbourne Institute of Technology where he received First Class Honors in Fine Art. His recent solo exhibitions include Vertex Vortex, Fehily Contemporary (2013), Warning MOANA Project Space (2013), Synthetic Surge Beam Contemporary Art Space (2012), and Synthetic Animated Realities George Paton Gallery (2012). Simon is also a Lecturer in Animation and Games Design within a Bachelor of Interactive Entertainment.
Simon is showing courtesy of Fehily Contemporary